We specialize in all aspects of landscape installation including: Excavating, Grading, Drainage, Stone walls, Patios, Landscape lighting, Irrigation, Plant and sod installation,  and  Post hole digging. 
Phone: 

205-206-7963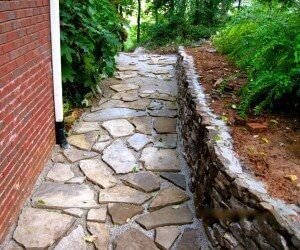 Here are a Few Tips to Help Make Your Home Look Stunning!
Who runs the best Alabama landscaping outfit? That's easy to figure out if you know where to look for more information on what's available. When you get the best possible assistance, you will be surprised with how amazing they can make the area around the outside of your house look! If you are in the market for Landscaping Birmingham AL then look no further than Dawson Landscape Group, the only company that can handle all your landscaping installation.
A company should be able to show you references from older jobs they have done. They may have pictures of the work, or they may be able to give you the phone number of someone you can talk to so you can verify they did good work. Other times you can find reviews on them or look on their website to see photos. Whatever you do, make sure they are skilled enough to be worth the money for you to do business with or it's not a good investment at all!
Another good thing to make sure of is that you're not going to have to pay way too much. Sometimes you'll see that people just don't want to offer a fair price, or that they only do high-class homes. If you need someone that can work with your small budget, you should ask around until you find people that are fair in what they charge because you don't have to pay too much for most jobs to be done. If you do find someone charging very little, you'll need to find reviews on them at least to make sure they're not that cheap because they do shoddy work.
Have you thought about who the people are that will be working around your home? Make sure you ask if they do background checks or what they do to make sure that people that work for them are not dangerous criminals. Sure, people with bad pasts can change, but you don't want to risk someone that has an appalling history being around your family or property. A thief, for example, may end up trying to come back later to steal from you if they see something nice or may tell a friend about what you have that will.
Social media is a good place to find deals on what you need. Sometimes that works and sometimes it's better for you to look at their website. Even phone books still have deals in them in some places in the US. Of course, you have to make sure that any deal is still to date so you don't end up thinking it will be one price, but you have to pay another. By knowing what you'll roughly be paying you can avoid going over a budget and can always hire those that are worth it to you.
The landscaping Pelham Alabama company you choose when you use what you learned here will make sure you're happy. They can get your home have impressive curb appeal. Whether you want to sell or just make sure your home is attractive, this is a good way to make sure it looks great.
We have more information about our company if you check out our Google Badge. Or if you missed our contact information then don't miss the great service that we provide for Landscaping Birmingham Alabama.
Our Landscaping Around Birmingham
Chelsea, Pelham, Sterrett, Jefferson, Vandiver, Leeds, Shannon, Fairfield, Westover, Alabaster, Helena, Alton, Siluria, Bessemer, Columbiana, Dolomite, Fultondale, Harpersville, Saginaw, Maylene, Wilsonville, Trussville, New Castle, Pleasant Grove, Docena, Vincent, Watson, Moody, Adamsville, Gardendale, Mulga, Brookside, Mount Olive, Clay, Cook Springs, Calera, Cardiff, Childersburg, Pinson, Graysville, Margaret, Montevallo, Cropwell, Bon Air, Odenville, Palmerdale, Morris, Shelby, Alpine, Wilton, Mc Calla, Pell City, Kimberly, Sayre, Abernant, Green Pond, Sylacauga, Trafford, Quinton, Remlap, Springville, Brierfield, Warrior, Dora, Sycamore, Wattsville, Woodstock, Sumiton, Riverside, West Blocton, Empire, Weogufka, Goodsprings, Cordova, Sipsey, Ashville
Directions from Downtown Birmingham Alabama