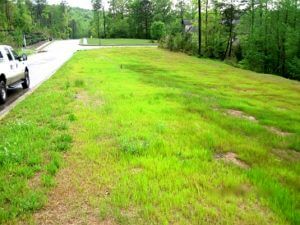 If you have been entertaining the thought of transforming your yard then think about this, one of the most important and unpredictable elements will be plants. Plants are aesthetically pleasing and also functional; incorporating flora into your landscaping project will create root systems that stymie erosion. However, for people without a green thumb, taking care of plants can be stressful. Unlike most landscaping features, plants can unpredictably die and ruin the whole effect. Here are a few reasons why choosing the right plants for your yard can be so important.
USDA Zones
First, it is important to discuss USDA zones, which will help you decide which plants are best for the area you live. These zones range from 1-20 and are based on the minimum temperature that a zone will reach on average. Around zone, 6-7 is a very mild climate for the United States, while 3-4 is extremely cold and 9-10 is very hot. Look up your USDA zone online to make more informed decisions about good landscaping plants for you.
First, on our list, the Velvet Cloak Smoke Tree is a great option for landscaping. This is a small tree that can reach 15 feet tall at most and has branches reading up to 20 feet wide. Velvet Cloaks are happy anywhere from USDA zones 5 to 8 and prefer to be planted in an area that receives full sun. In zone 5, you will want to plant this tree in spring to give it a chance to establish its roots before winter. In zone 6, either spring or early fall is a fine time to plant. In zones 7 and 8, plant in autumn to let it establish its roots before a hot summer, and make sure to give it plenty of water during heat waves or dry weather.
Shrubs
Another excellent and flexible landscaping plant is the Jules Verne Peony. This is a beautiful shrub that produces large pink flowers during the spring. The Peony can thrive anywhere from zone 3 to zone 8, making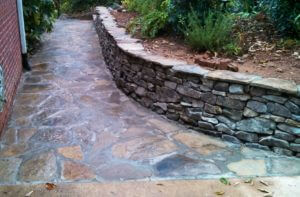 it a great option for most of the US. Below zone 6, this plant requires full sun, while in zones 6 to 8 light shade is acceptable. Regardless of zone, plant this flower in the spring time. In colder climates, this plant will require some mulch after the first hard frost to protect it from the elements. In hotter climates, make sure to fertilize in the spring. It is also important to note that unseasonably warm winters in hot climates will reduce the number of flowers the plant produces in the spring.
There are many great options for plants out there that will help your yard become a garden paradise. Landscaping with different plants make a yard take on a whole different atmosphere and is great for the ground as well. In areas with a lot of rain, plants with good root systems can keep erosion in check. If you are considering a landscaping project, think about these plants and others to help you transform your yard. Good luck, and happy planting!
#DawsonLandscapeGroup, #landscape, #landscaping, #diylandscaping