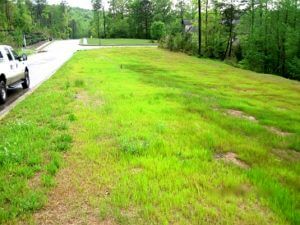 If you have been having trouble keeping your yard with that beautiful green look, then you must make sure that you have it properly irrigated with the right irrigation system in place. There are many benefits to a proper irrigation system, and if you set everything up correctly, you will have a minimal amount of input in the watering of your yard.
Although it would be great if everyone received the perfect amount of rain throughout the year to keep lawns and gardens looking beautiful, that is rarely the case. For most homeowners, it is essential to provide water and other types of care for their lawns to keep the landscaping attractive.
While it is possible to water your yard manually, utilizing a home irrigation system makes far more sense. Not only will you save yourself time, but you can also ensure greater consistency in care throughout the yard.
For those folks who enjoy the time communing with nature while watering the lawn, there are far more useful and beneficial ways. For instance, instead of spending the time watering your lawn, you might focus your outdoor efforts on growing a small garden. Tomatoes, strawberries, and your favorite herbs are a good place to begin.
A lawn irrigation system can be installed by a professional landscaping company. Alternatively, you might be able to do the job yourself. You will need the knowledge, skills, access to help and tools, and the time to do the work on your own. You know your strengths, limitations and whether or not this is a good project for you to undertake or if it would be biting off more than you can chew. Make your choice.
In either case, you will quickly appreciate your new lawn irrigation system. However, before you start the
installation, you will need to determine exactly what you need. It is very important to make the correct decision when it comes to the type of grass you choose, the soil and incline of your lawn, and various other factors. Even though you might think of yourself as the best DIY'er out there, you might want to consult a local landscape professional if you have a complicated yard to water. This could save you from making costly errors in judgment regarding your lawn irrigation choices.
Another important factor when you are making your plans is whether or not you need a permit. Also, you will have to be sure that you do not interfere with any of the utilities on the property. Find out from your local clerk's office how to be sure that you adhere to the state and local codes regarding the irrigation system and that you have all utilities correctly noted.
Imagine the amount of time and effort that you will save by hiring a professional to come in and set up your irrigation system. Make sure that you understand the choices that you have regarding the new system. You can make sure that your landscape looks great, reduce water waste and save yourself time in many cases. Using a professional landscaping service will help you to ensure the process goes smoothly and quickly so you can enjoy the lawn!
#DawsonLandscapeGroup, #landscaping, #gardening, #diylandscaping